The JBL Amp is a 5-channel system. It supports Bluetooth music streaming from mobile devices with "Party Mode" pairing (where multiple devices can stream music at once). It is a high efficiency amplifier that draws low current (great for boats!) without compromising sound quality.
⛵ JBL GTR-7535 Amp on Amazon.ca
The Kenwood media receiver (head unit) is a marine-grade system that also has Bluetooth, but you can also plug your music player directly into the front with a USB cable (which Josh prefers). It plays all kinds of music files, including MP3, WMA, AAC, WAV, and high-fidelity FLAC. Because it's marine grade, it features corrosion-resistant circuit boards, making it quite durable. Plus the display changes colours, which is pretty cool, hehe!
⛵ Kenwood Media Receiver on Amazon.ca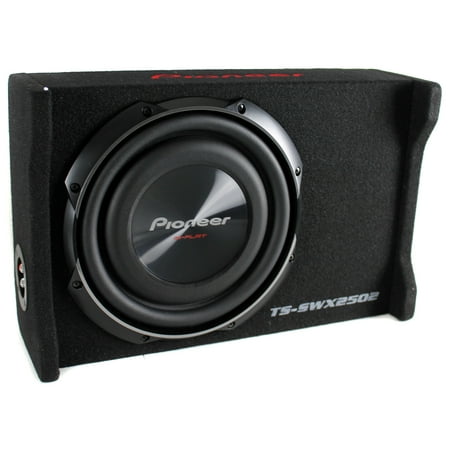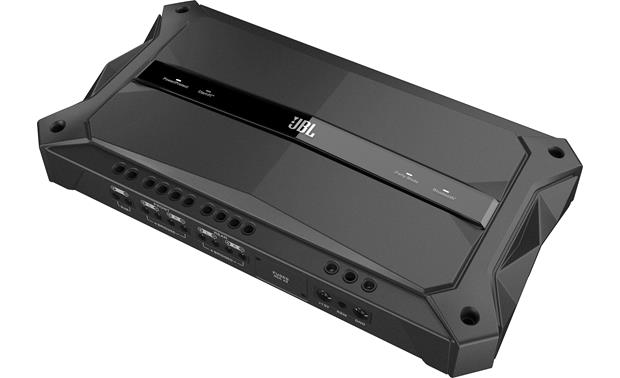 These JBL speakers are also a low-draw model, which is perfect for the boat. They have edge-driven speaker cones that deliver awesome sound quality. They also have a wide frequency response so you get music with the full range of sound – great for high fidelity tracks! Each speaker is 6.5″ across and made with carbon fibre materials.
⛵ JBL GTO 629 Speakers on Amazon.ca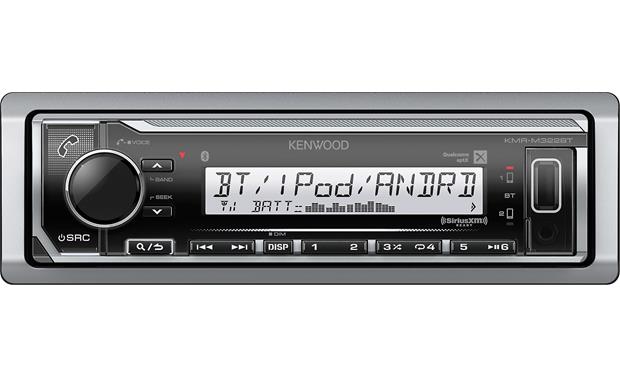 As space is limited on the boat, we chose this Pioneer shallow-mount subwoofer with an oversized cone structure to round out our music playback on the boat. It's only 6″ deep, but delivers a solid frequency range of 20-200 Hz with a 10″ subwoofer. For a little sub, it puts out a strong kick… certainly enough for a small interior space like our boat!
⛵ Pioneer Subwoofer on Amazon.ca
Since we live on our boat, this kind of project was a no-brainer. We wanted to be able to enjoy music like we used to when we had our home theatre at our house. And this setup has worked out just amazingly!
We hope you enjoy this final install video. As always, if you have any questions, please ask away!
Please note that this article contains Amazon Affiliate links. If you purchase an item after clicking on our link, we earn a small commission. We only link to products that we use and believe in. Feel free to read our Disclosure Policy for more information, or email us if you have questions!